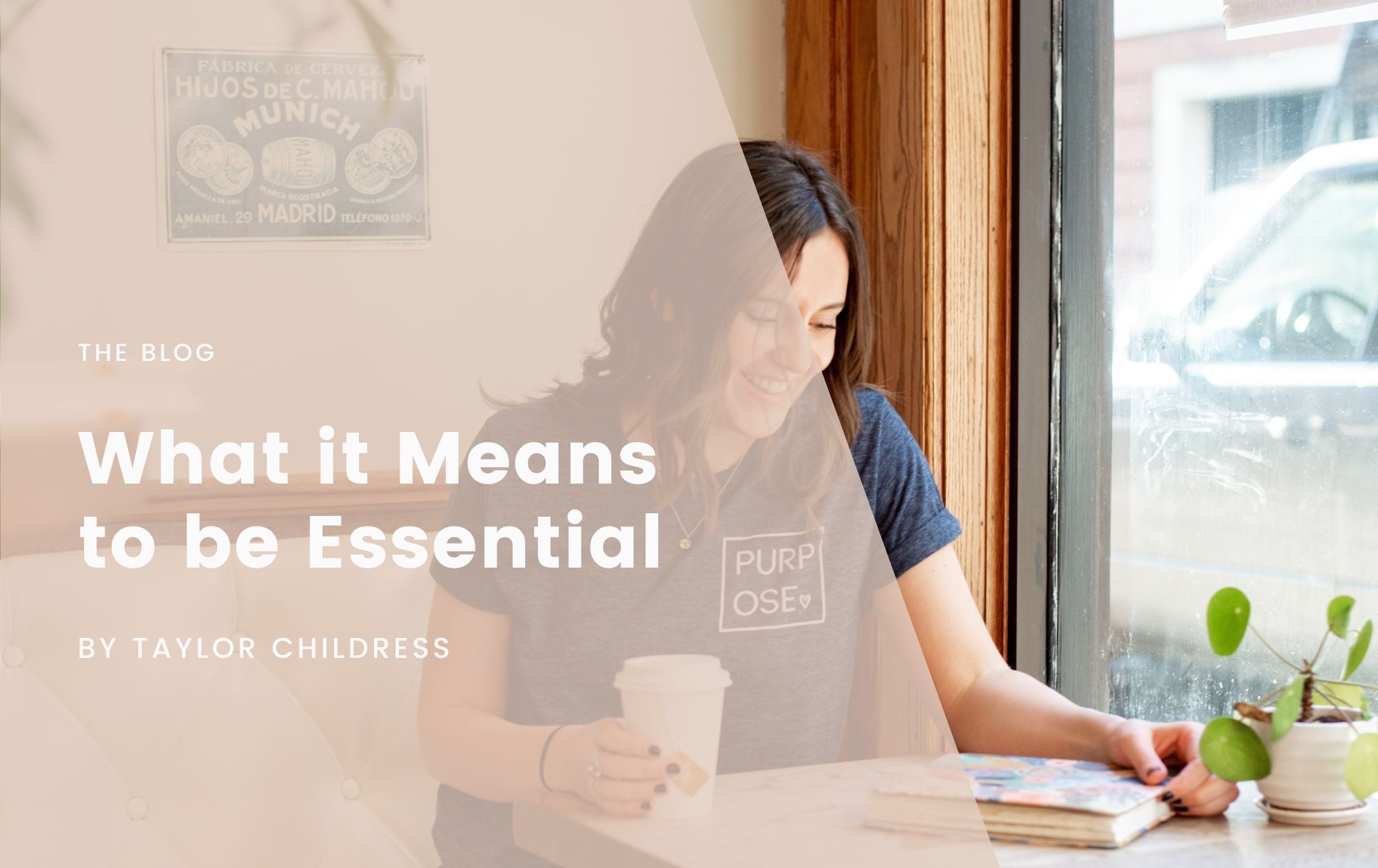 What It Means To Be Essential: Life On The Frontline
"You're F**KING joking" I responded with a text to my work bestie. My heart started racing, my stomach took a backflip, and I was soon shaking. You know that feeling when you miss a couple of stairs and nearly lose your front teeth or break your ankle- or both?
I wasn't there when they announced the news at work, but it only took minutes to find me at my home on my day off where I  was enjoying my breakfast and planning my future.  
For a little back story- the unit I was hired onto in August of 2019 had been planning since even before that time to move to a different wing of our hospital to a unit which was still under construction. We're talking- the nicest and newest portion of the hospital. As a team, we had been offered tours of our new unit throughout the winter months. We saw a hospital floor with simply just framing, then with paint, and then with big beautiful doors that would one day hold patients behind them. We had equipment to be installed, trainings planned, and of course an official move date which had been starred on the calendar for months. 
It was one week before this long-awaited move date that we received the news. It was our turn to take over the 'pandemic unit' and become designated COVID19 caregivers. 
I was hurt. How could they do this to us? How were we the chosen ones? I was still under contract as a new nurse, so I knew that this was just something I was going to have to do. I didn't have a question about quitting, because now being newly engaged with a new puppy, and big dreams- I wasn't going to be able to rid of my income. 
My life quickly went from the early stages of wedding planning to planning my hygiene and decontamination routine during and after work. I was constantly trialing new ways to protect myself and my family from contracting this horrid virus that I would be in contact with for nearly thirty-six hours of every week. 
Never had I imagined that I would be walking through the front lines of a global disaster before I would walk down the aisle. 
I told my family. I counted down the days until I would be working on the unit because after that first day in 'covid land' I wouldn't be able to see anyone- I simply wouldn't let myself. I feared if I did, they too would be one of those stories in the news. 
We finally spent time together at a distance after two long months of not coming in contact at all. In the home I grew up in, I wiped doorknobs everywhere I went. I wiped the toilet seat after I sat. I wiped the handle. After washing my hands, I wiped the soap pump and the faucet, and then the doorknobs again to get out and back to the garage where we enjoyed take out dinner yards away from each other in old camp chairs that would be 'quarantined' after I left. Everything was different.
Tears welled in my mother's eyes watching me pull away from the driveway. My dad expressed that when he had daughters, he felt safe knowing that he would never have to send them to war- except now, that wasn't the case anymore. 
The gifts and the food poured onto our unit. When any of us got a couple of minutes to pull off our masks, we ate and rehydrated ravenously since even simple tasks now seemed like running tiny marathons with all of our gear and our N95s on. It was nice to be recognized for our efforts, but truly, food would never be able to mask the hell that we were living on a daily basis. 
In the beginning, the angst and agony came in waves. One moment, I was fearless and the next- I was trying to find a way to keep away from everyone I loved until this was over because it would all be over soon, right? Or so I thought. 
It's been several months now, and my world has forever changed. For all of the good and the bad that comes with this package, I AM a COVID nurse. 
Taylor Childress
IG: @daysbynursetay
www.nursetay.com