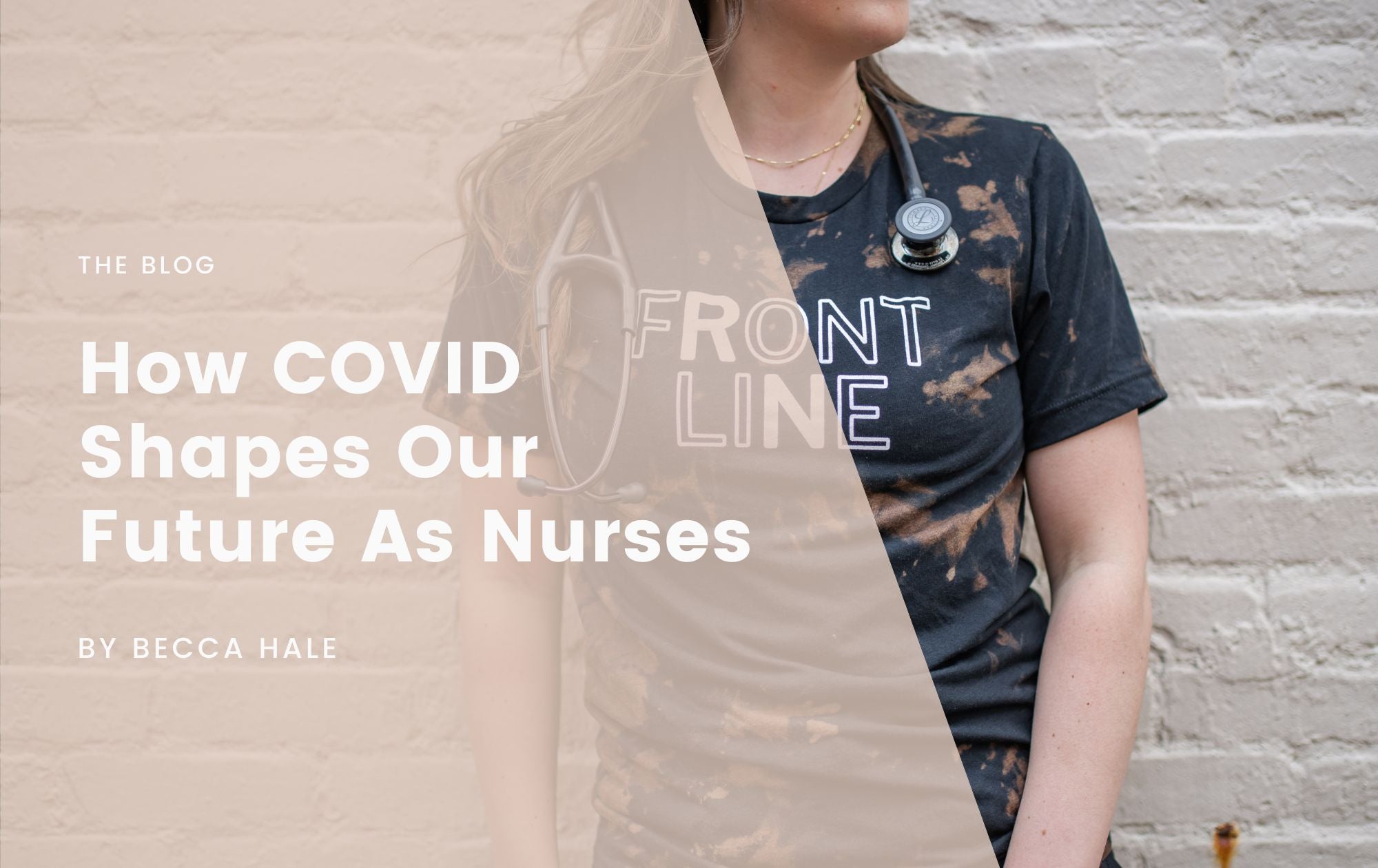 · By Eva Machado
How COVID Shapes Our Future As Nurses
Before starting my nursing degree, I worked as a HCA in a nursing home during the height of the COVID-19 pandemic. I will never forget my experiences during this time which directly impacted my decision to apply for the nursing course. 
The crisis hit care homes hard. We were faced with staff shortages, PPE shortages and a general gut wrenching fear of the unknown. What was this virus going to be like, and when would it be our turn to face it head on… 
This fear however was quickly replaced by another feeling. Love…
As carers, our role became even more valuable during the pandemic as resident's families were unable to visit, they could only watch through teary eyes and wave through the window to their beloved family members, praying they would get to hug again soon. We had no choice but to step up, park our own fears outside the door, and make sure our residents were cared for to the very best of our abilities and that they felt loved. 
The isolation the elderly felt was unparalleled during the pandemic, but we made sure they could have a reason to smile every day. We laughed together and sang together and when a hand to hold was needed we made sure it was there.
The team I worked with showed incredible strength and resilience to turn up day after day, night after night, despite their own worries to care for others. They truly were amazing.
So as I now head into my second year of nursing, I take with me the memories of caring for my residents during the pandemic, the memories of working 6 consecutive 12 hour shifts and the memories of laughing together as a team when we all felt like crying. 


I feel like if I can get through that, I can get through anything.
- Becca Hale
1 comment
You are going to make a great nurse

Ruth on